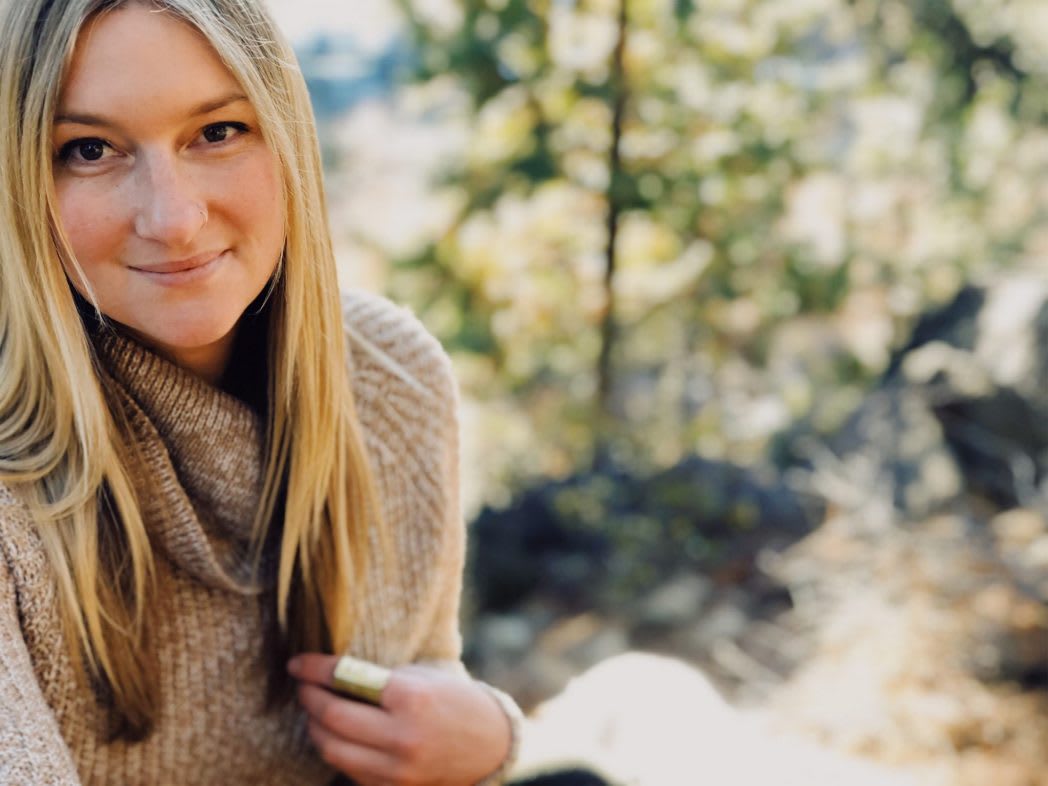 Kristen Ales  MA, LPCi
Therapist for Eating Disorders and Negative Body Image
Pronouns: she/her
Payment options: self-pay and sliding scale
Bend,OR
Contact Kristen: kristenalescounseling.com
Call: (541) 887-0487

Ready to Make an Appointment  Click to get started with Kristen!
Kristen takes self-pay and sliding scale.  Learn even more about Ales, at her website KristenAlesCounseling.com
Are you struggling with finding peace in your body? Is your relationship with food obsessive and complicated? Has your food intake become scary or secretive? Why are body image and self esteem important in health? Kristin is here to help. You can have a peaceful relationship with food–freeing you to focus on all the other important areas of your life.
Philosophy
Kristen believes that connection is at the core of building a healing and therapeutic relationship. As a counselor, Kristen brings a sense of curiosity, compassion, and warmth to sessions with each of her clients. Kristen believes that therapy is a collaborative process. She focuses on the connection between body image and health, and how they affect one another. Through a variety of therapeutic modalities, and listening to your individual needs and your current body image thoughts, she aims to create a peaceful environment for healing and growth to occur.
Education
Kristen holds her master's degree in Clinical Mental Health Counseling with a concentration in Wilderness Therapy, from Naropa University. She has years of experience working with individuals and families in and out of wilderness settings. She is a trained Eating Disorder Intuitive Therapist and specializes in and positive body image work. Her mission is to help you build a loving and trusting relationship with your body.
Wilderness Training
Kristen is the founder of Wild and Weightless, an organization with a mission to promote positive body image and confidence through outdoor adventures and mentorship. She leads trips throughout the year in climbing, rafting, backpacking, and surfing.
Working with Clients
In client sessions, Kristen explores the history of experiences, relationships, and social constructs that have led people to believe that their body is something that "needs to be fixed." Her work is focused on healing those experiences and applying lessons to your current life.
Disordered eating teaches us to ignore the signals our bodies send us. In therapy, you will learn to listen to your body's intuitive wisdom about hunger, fullness, movement, and rest. The goal is to restore the trust you have in your body to know what it needs. When working with Kristen, clients will examine how disordered eating or negative body image is impacting their life, relationships, and broader goals. The objective is to work towards letting go of the insecurities that are holding clients back from living fully and showing up authentically.
 Joining The Ruby Team
Kristen joined the Ruby team in May 2019. She says: "I am excited to support clients in their journey to recovery as a part of the Ruby team, and being able to collaborate with a group of providers that share the same body positive, and health at every size perspectives. A community has always been a huge part of my recovery process and having the ability to share and relate my experience made me feel less alone in my journey. Though new to the team, I already feel supported in my growth as a therapist, and encouraged to do things outside of work that I love and keep me energized."
Kristin Ales, MA, LPCi
Eating Disorder Intuitive Therapist

Call: (541) 887-0487

Kristin does not currently take insurance. Payment options: self-pay and sliding scale.