Is Coaching Right for You?
Do any of these resonate for you?
I want to tap into my intuition and honor my whole self, but I'm not sure how to start
I am a badass in so many areas of my life, and I want to continue to build the life I want
I'm someone who wants to be learning, healing, and growing continuously. I'd like to have an ally in this!
I release perfectionism and instead observe my setbacks and obstacles with grace so that I can keep learning
I am committed to my own self-care and personal development
I have a deep desire to "bloom" into the person I know I truly am
If any of these describe you, then you're in the right place! Call or email to get started today.
Coaching services at Ruby Health and Wellness can help you gain insight and support for many different conditions:
– Gestational Diabetes, Prediabetes, and Type 1 and 2 Diabetes
– Emotional Eating
– Body Image Issues
– and more!
Meet Lynae, Intuitive Whole Person Coach
Lynae completed her coach training through Coach Training World, a program accredited by the International Coaching Federation.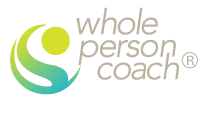 What is Whole Person Coaching? The holistic method is based on the premise that when you come to know, embrace and express all aspects of your whole self, you are positioned to thrive in any aspect of life.  You become rich in resources, grounded in your being, and at peace within.  You coach leads you through this process. Depending on your preference, you can also engage with coaching with virtual health visits.
Your Whole Person Coach@ will help you gain access to the depth and breadth of who you are at the core:  mentally, emotionally, physically, socially and spiritually.  You will easily and effectively draw upon your multiple intelligences to overcome any stopping blocks and attain what matters most to you.  This also allows you to be fully self-innovative which allows you to be highly effective in any aspect of your life.
Lynae has a background in nutrition and has been in the helping field for over a decade. She has a bachelor's in nutrition and has spent the past 5 years devoting continuing education in behavioral health to sharpen her skills in helping people navigate the food-mood connection.
Through this, she has found that addressing self-care related to nutrition touches on every area of a person: mind, body, heart, and spirit. Her passion is empowering people to live their best life by integrating each of these and finding the inner spark that will give them a full life and bloom into the badass they already are!
"Talking to a life coach might seem scary or intimidating from the outside. Opening up your emotions to someone else takes a lot of courage, and it can be hard to put your trust in someone new. Lynae is fantastic at going slow and being gentle with building your trust.
Her goal is to create and nurture a safe space that allows you to feel supported while you explore the things you want for your life. Working with a life coach might bring up thoughts of climbing an emotional mountain, getting exhausted by the process, and feeling wrung out from your work. That's not how life coaching is designed to make you feel, especially with Lynae. Working with her is truly fun! Her style is refreshing, and you leave your sessions feeling energized and empowered. 
She's also excellent at helping you build self-compassion. It can be frustrating if you've tried to set a goal or explore your passions and have run into roadblocks that make you feel like you can't get anywhere. It's easy in that state to beat yourself up, blame yourself, think that you're doing something wrong. Lynae helps defuse those feelings of self-blame with gentle grace. She always comes back to being kind and gentle with yourself, she knows that's how you'll be able to hear your inner voice.
Emotions can be really overwhelming and can make it hard to figure out your dreams or passions, let alone how to achieve them. Working with Lynae is kind of like having a guide or mentor; she doesn't push you to any particular path, she helps you figure out which route you want to take and then walks it with you, motivating you and supporting you along the way. She
has serious skills, and I can't recommend her highly enough!"
Lynae has the gift of being able to be fully present for the people that she works with. It is clear upon meeting and talking with her that she isn't self-interested; she practices in a way that allows you to be there for yourself, on your own terms, however and whenever you are ready. Her comprehensive approach allows for all kinds of foods, feelings, and worldviews to fit. You can show up, wholly as you are and do the work that will help you redefine or come to a new understanding about yourself.
I have had the opportunity and privilege to work with Lynae over many years, and she has gotten to know many different versions of "me." When I first started working with Lynae I was a stubborn eighteen-year-old who couldn't stop rolling their eyes, was always ready for the session to be over and who constantly wanted to "just move on" from any difficult topic or challenge. Lynae met the twenty-year-old version of me who grappled with what adulthood looked like in practice, so I could explore who I was and how my relationship with food and my body influence my life and my identity. Lynae also met the twenty-three year old version of me, who managed to expand my world in all of the ways I wanted, and she walked beside me while I stumbled through all of life's challenges until I was finally confident in my own ability to catch myself with any slip or fall.
I have worked with many practitioners, but there is something unique about the way Lynae approaches her work. She's never going to be "just another coach," the same way she was never "just a dietician." You can tell she has found what she is passionate about, cares about her work, and is good at what she does. She creates a place where you can feel safe, seen, and grow in your own way. If it appears that I am simply gushing about how helpful Lynae has been in my journey: I am. I cannot fully express the gratitude I have for Lynae and could not recommend her enough to anybody who is seeking support.